Bryan Brady has been shooting a bow for two decades, and coaching archery for about 10 years. Two years ago, he earned his Level 4 coaching certification through USA Archery. That's the second-highest rating attainable in the U.S.
In all his years coaching others — from beginners to Olympic hopefuls — one thing Brady has learned incredibly well is how to shoot a bow and arrow himself.
"In order for you to be able to coach at a high level, you have to be able to explain to people of all abilities how the body should move when shooting a bow," he said. "To explain that to others, you really have to have a deep understanding of what's involved. This isn't something you can just regurgitate."
Brady, a full-time coach at Lancaster Archery Academy, highly recommends the USA Archery coaching certification process for anyone who wants to be a better archer.
USA Archery is the national governing body for the Olympic sport of archery in the U.S. And although recurve archery is the only form of the sport currently in the games, USA Archery oversees target competitions in the States for athletes using Olympic recurve, compound and traditional archery equipment.
There are five levels of USA Archery coaching certifications.
LEVEL 1 – The minimum age is 15. The classes teach range safety, range setup, and basic equipment repair and setup, as well as the basics of shooting a bow and arrow safely. Level 1 instructors can teach beginner archery programs in a variety of disciplines.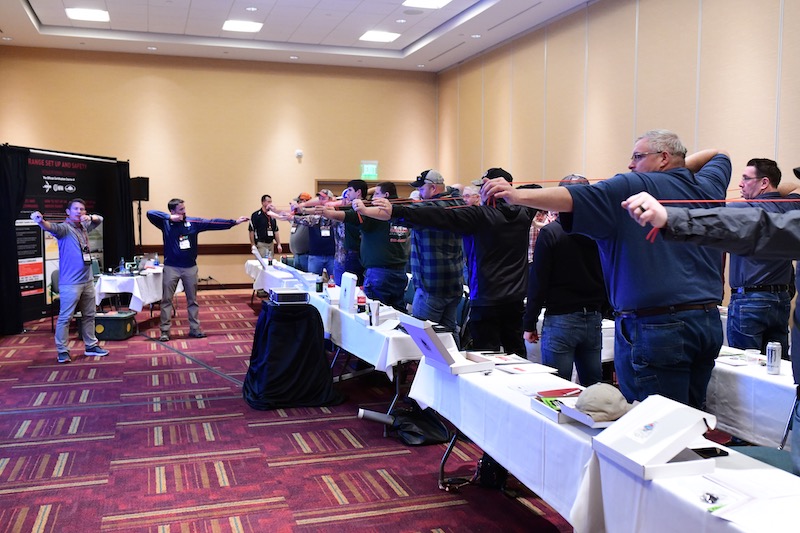 LEVEL 2 – The minimum age is 18. This course provides an introduction to the National Training System for shooting recurve and compound bows, plus equipment and accessory setup. Successful participants are authorized to teach Level 1 courses.
The NTS is the only shooting process — a series of specific movements for shooting a bow and arrow — taught in the USA Archery coaching certification program.
LEVEL 3 – The minimum age is 19. Here, the program moves away from group instruction and focuses on development of individual athletes. Level 3 students learn about event preparation, training cycles and plans, equipment tuning, mental skills and other aspects of competition.
"The Level 3 certification is where you will really start to see benefits to your own shooting," Brady said. "This is where you start to get in-depth with understanding the shooting process."
LEVEL 4 – The minimum age is 21. The course focuses on coaching, communication, sports science, psychology and the biomechanics associated with shooting according to NTS style. Level 4 coaches are eligible for USA Archery national development programs and international team staff positions.
LEVEL 5 – The minimum age is 23. The Level 5 course is an independent course, which "highlights a coach's ability to coach archers to a high-performance level of achievement using the NTS," USA Archery's website states. They will have demonstrated an ability to coach archers at the highest level of competition.
A Level 4 coach, Brady said he's been amazed at how much he has advanced as an archer himself after teaching others at a high level.
"If I come across an archer who has hit a ceiling with their abilities but who wants to go further, I tell them to get into coaching," he said. "You're just able to diagnose so much more about your own shooting when you've been taught what to look for and you've coached others how to do it."
Take the bow shoulder position, for example. Brady has been trained to know what the proper position looks like. If he takes a video of himself with the camera positioned where he would stand while coaching a student, he can quickly see if he's doing it right or not.
"You know how to do the movement," he said. "You know what it looks like. You know what it feels like. That understanding is only going to make you a better archer."
So how can you start the certification process? Go to usarchery.org and click on "Coaches" in the main menu. You'll be on your way to helping other archers get better – and maybe tightening your own groups too. The submenu "Become a Coach" offers contact and course information.